Central Otago Activities
We operate accommodation for cyclists riding from both ends of the Otago Central Rail Trail, Clyde and Middlemarch. The Red Barn is situated on our property, right on the Rail Trail – you can't miss it! It has been set up for everyone experiencing the Rail Trail. It offers:
DVDs on the Rail Trail
Rail Trail and local information
Coffee/water
Rest area and shade
Public toilets
9-hole golf course and club hire
Pick-up point for local tours
Other activities that can be experienced include:
Visits to museum in Ranfurly, Gilchrist Store and Hayes Engineering/homestead at Oturehua
Indoor curling at Naseby can be done all year round, outdoor curling and luge from June to September
Mountain biking is popular and can be done in addition to the Otago Central Rail Trail
Hiking and forest walks in surrounding countryside
Golf, bowls and tennis are all in reasonably close proximity
4WD touring over many interesting mountain roads
Discovering and experiencing gold-mining history including gold fossicking
Manitoto Curling - www.curling.co.nz
Maniototo activities - www.maniototo.co.nz
Discover our special place Central Otago - www.aworldofdifference.co.nz
ARRANGING YOUR TOUR OF THE RAIL TRAIL – Catch-a-Bus – door to door service – Ph 03 449 2024. Will carry bikes, transfer luggage, etc.
Otago Central Rail Trail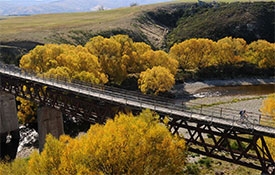 Otago Rail Trail
Otago Rail Trail is a comprehensive website with extensive photo galleries of towns and trail, bike hire, accommodation, luggage transfer and transport, free booking service and informative maps.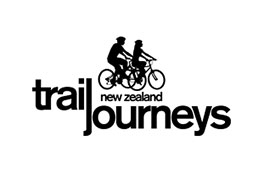 Trail Journeys
Trail Journeys was one of the first businesses to be involved on the Otago Central Rail Trail. It is a Qualmark registered "Endorsed Visitor Activity" business with the head office located on the Clyde Railhead where the very popular Otago Central Rail Trail starts. Trail Journeys has purchased a property at Middlemarch and offers the same services at both ends of the trail. They offer top-quality cycle hire, tour packages, personal itineraries, accommodation, luggage transfer and transport associated with the trail.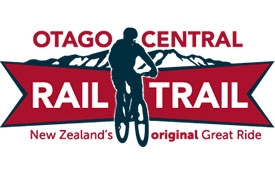 Otago Central Rail Trail
The Otago Central Rail Trail Charitable Trust manages this website as a non-profit project to help enhance experiences on the Rail Trail by providing authoritative information about the history, natural features, maps and safety advice as well as links to accommodation, food and tour providers. The Rail Trail was developed by the Department of Conservation in partnership with the Otago Central Rail Trail Charitable Trust.
Tourist Information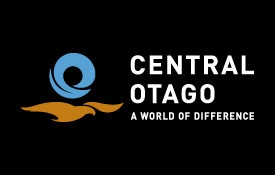 Tourism Central Otago
The official website for the Central Otago region – discover 'A World of Difference'. Find things to do in Central Otago, Otago Central Rail Trail information, events, wine, vineyards, heritage, cycling, mountain biking, arts, culture and heritage.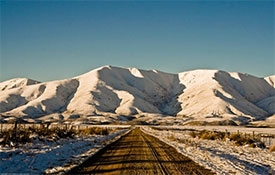 The Maniototo
The Maniototo's wide open spaces are full of trails and tales, there are discoveries to be made. Feel free to immerse yourself in our rich history, explore the land, linger a bit and get to know the locals.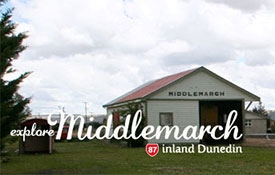 Middlemarch
Where the Otago Central Rail Trail begins. Also the terminus for the Taieri Gorge Railway. The website has information about where to stay, what to do, history, etc.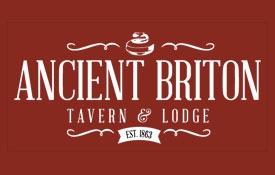 Ancient Briton Tavern & Lodge
Offers meals in historic Naseby.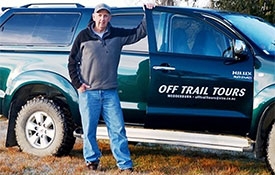 Off Trail Tours
Provides comfortable, modern 4WD vehicles to take you on your choice of activities, sights and explorations.